2020 Board of Directors
Mark F. Peterson
President
Concierge
Waldorf Astoria Beverly Hills
Mark Peterson has over thirty years' experience as a hotel concierge, working at luxury hotels in both New York and Los Angeles. Mark graduated from Penn State University with a Bachelor of Arts degree in Spanish, then moved to New York, where he was introduced to the profession of concierge by a friend. Mark was honored by receiving the 1998 New York City Concierge of the Year Silver Plume Award and was recently recognized for being a member of Les Clefs d'Or USA for over 25 years. After attending his first LCD congress in Los Angeles in 1996, he decided he would one day work in the City of Angels. He achieved that goal two years later. Mark served on the LCD USA board of directors in various positions for eight years. He served on the LACA board as director of membership for two years, and last year as president. Mark is deeply honored and humbled to serve as president of the L.A. Concierge Association for another term. "Seeing what we have accomplished so far gives me great hope for the future of the LACA."
---
Timothy DeRodeff
Vice President
Concierge
Hotel Casa Del Mar
A native of Sacramento, Timothy DeRodeff moved to Los Angeles in 2006 to attend Loyola Marymount University, where he graduated with a Bachelor of Arts degree in theatre arts. Fresh out of college, Tim began working in hotels, quickly making the ascent to hotel management before deciding that the concierge profession better suited his interests and expertise. Tim eventually landed at Hotel Casa Del Mar in Santa Monica where he has worked at the concierge desk for the last six years. Tim received his Certified Hotel Concierge (CHC) certification in 2019. "It is my hope that in my fourth year serving as vice president of the LACA, I am able to continue to propel the LACA forward. LA is a vibrant, ever-evolving city, and it is really exciting to know that our community is an integral part of its evolution."
---
Sheigh Ricard
Secretary
Concierge
Terranea Resort
Sheigh Ricard started her career in the hospitality industry in 2012 at Terranea Resort. Her passion for creating extraordinary guest experiences led her to the role of concierge early in her career. She enjoys the variety of roles and responsibilities the profession of concierge offers. Sheigh has been awarded the prestigious honor of Employee of the Quarter and was nominated for the L.A. Concierge Association "Rising Star Award" for 2019. Sheigh is currently attending Marymount California University, pursuing her Bachelor of Arts degree in psychology. Approaching her third year as a LACA member, Sheigh is excited to serve as secretary. "It is a privilege and honor to be a member of the LACA Board of Directors! I look forward to an amazing 2020."
---
Kristina Helwing
Treasurer
Concierge
Waldorf Astoria Beverly Hills
Kristina Helwing started her hospitality career in the food and beverage operations of large Vancouver hotels while obtaining an undergraduate degree at The University of British Columbia. A relocation from Canada to the United States in 2008 brought about a move to the rooms division, where she gained experience in the Front Office. Not long after, her manager suggested that she would flourish as a concierge, and that is the passion she has been following ever since. After six years as a concierge at Mr. C Beverly Hills, Kristina left to join the team at Waldorf Astoria Beverly Hills in November 2019. Kristina also continues to work at Chateau Marmont where she has been for over three years. Looking forward to continuing in her role as LACA treasurer: "It is my desire to build upon the work we have done in 2019, using the knowledge I have gained in my past year of service."
---
Tharam Singh
Director of Membership
Concierge
Beverly Hilton
Tharam Singh was born in Vietnam and came to the United States with her family when she was six years old. They settled in Farmington, New Mexico to be near their immigration sponsors. Having parents with different cultural backgrounds (Vietnamese and East Indian) enabled Tharam to cherish the diversity in people. After moving from New Mexico to Arizona, the family settled in California. It was when Tharam became a concierge at The Beverly Hilton twelve years ago that she flourished. She enjoyed learning how to deal with people from different walks of life. Her favorite part of her job is making people laugh or crack a smile. Outside of work she loves to act, run with her dog, read and explore new restaurants and lounges with excellent food. She also loves to travel and see the world. Tharam is honored to join the L.A. Concierge Association Board as director of membership.
---
2020 Chairs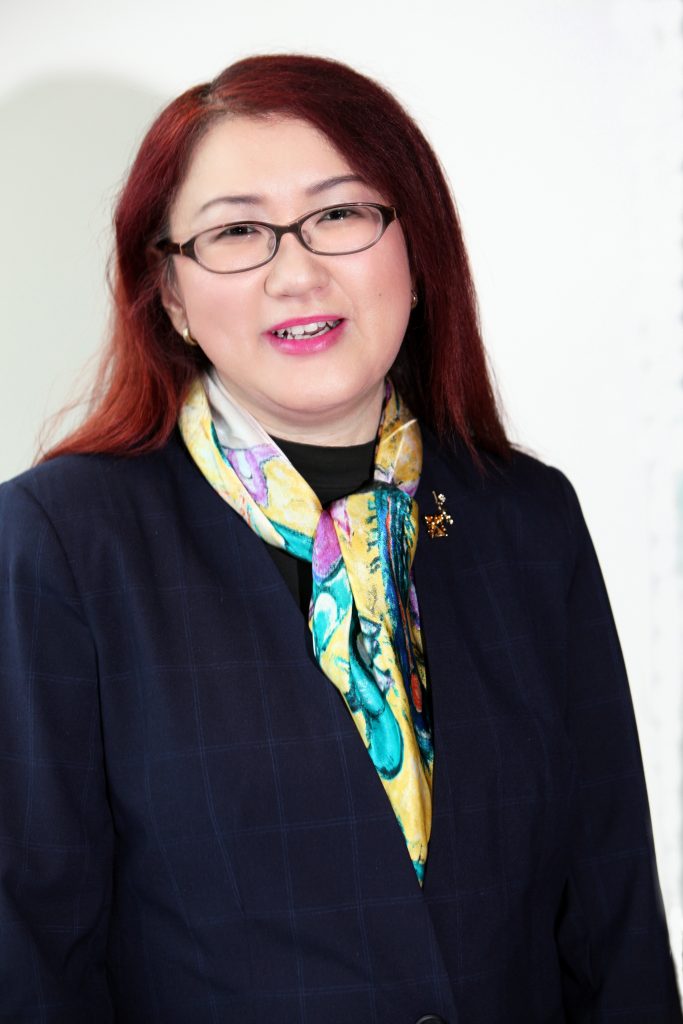 Chizuru Melendez
Les Clefs d'Or Liason
Concierge
Sheraton Universal
Chizuru Melendez is thrilled to once again be a part of the L.A. Concierge Association Board of Directors and is honored to be appointed as your Les Clefs d'Or liaison. During the past 14 years as a concierge, Chizuru has served on the LACA Board for seven years, acting as treasurer for two years, director of membership for four years and vice president for one term–that same year she was voted 2012 LACA Concierge of the Year. It was when she attended her first Les Clefs d'Or Pan American Congress in Las Vegas that Chizuru received her golden Les Clefs d'Or keys on stage in front of 600 Concierges from all over the world. Chizuru's goal is to help and mentor our members who want to join the Les Clefs d'Or community as she pledges to continue to educate herself and learn with us as a committee chair for the LACA.
---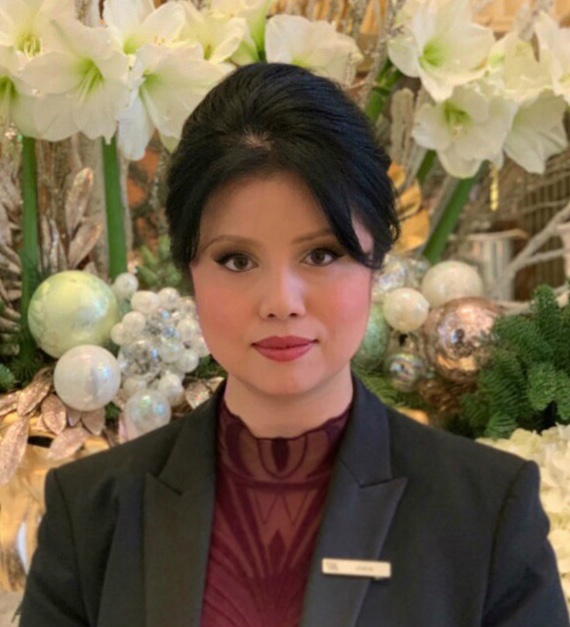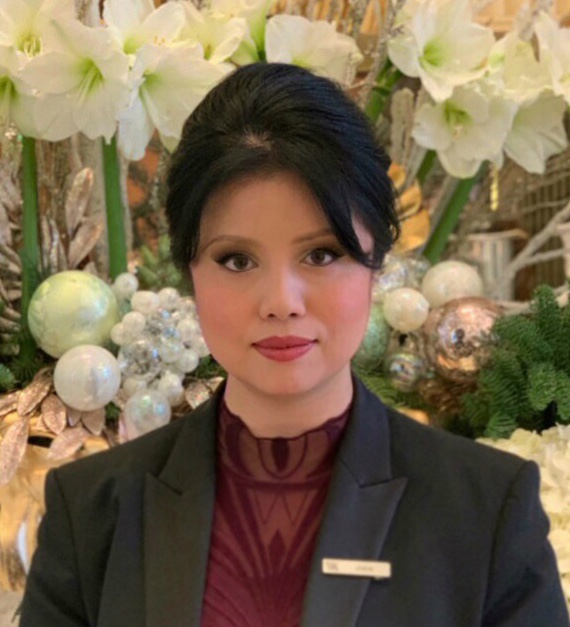 Joyce Louie
Social Media Chair
Chef Concierge
Waldorf Astoria Beverly Hills
Joyce Louie has 22 years of luxury hotel experience, starting as a guest service agent at the Waldorf Towers in New York City in 1998. Joyce began her concierge career in 2000 at the Peninsula New York. Joyce has since held chef concierge positions at the New York Palace, Four Seasons Los Angeles, Montage Beverly Hills, and is currently chef concierge at Waldorf Astoria Beverly Hills, where she was part of the pre-opening team. A LACA member since 2010, Joyce served on the LACA Board of Directors as secretary in 2013. In her first year as Social Media Chair Joyce achieved her goal of elevating our association's presence in the local community and on the national level through our social media outlets. Joyce was voted 2019 L.A. Concierge Association Concierge of the Year. As social media chair, her overall goal is to build brand awareness and educate the public on what we represent as a profession and the value hotel concierges bring to the hospitality industry, the travel industry, and our local economy.